Between shopping carts and artificial intelligence: How diverse is retail in Berlin?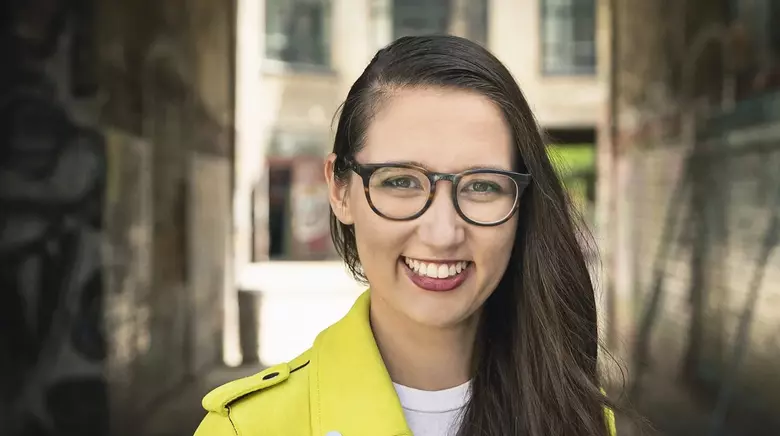 Retail and eCommerce are undoubtedly two of Berlin's largest sectors. More than 120,000 Berlin residents work in local shops alone and over 6,000 eCommerce companies are now located in Berlin. But how much progress have the sectors actually made in terms of diversity? An interesting question that we explore in more depth in this fascinating interview with Dara Kossok-Spieß.
Dara is Head of the Digitalisation and Network Policy Department at Handelsverband Deutschland - HDE e. V. – an association that represents the interests of retail in politics. In 2020, she and her colleagues launched the Handelsverband Diversity Offensive – a staff initiative at Handelsverband e. V. She is also socially and politically active. Among other things, she is co-founder of the SWANS Initiative and a member of the Green Party (Grünen) State Executive Board here in Berlin.
Retail is diverse! Dara and her team closely examined this familiar phrase in a large-scale study (German only) entitled "Diversity, Equity & Inclusion – How advanced is commerce?". It relates to diversity with regard to commerce employees and customers. How diverse are existing corporate structures and cultures? What is changing? And how do you find a company that actively promotes diversity? We have the answers. Be it the gender pay gap, inclusion, age discrimination, quotas for women, racism or classism – diversity is no longer an issue for the future, but an ever increasing part of many corporate strategies.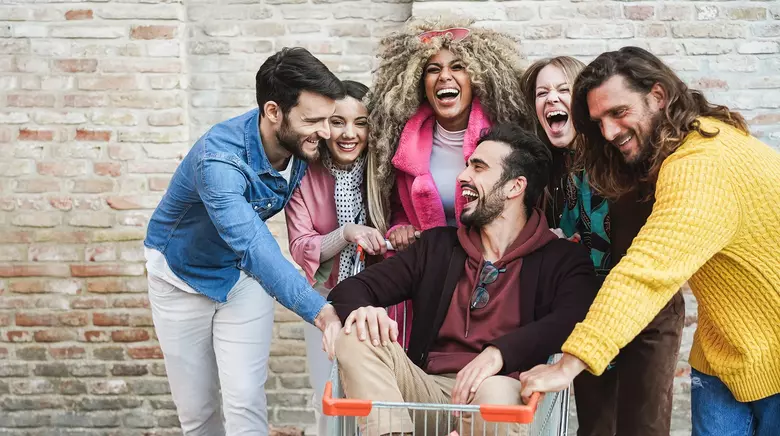 What exactly does the Handelsverband Diversity Offensive do?
We actively position the issue of diversity in retail. Firstly, we offer workshops, a community and discussion forums on diversity issues for retailers and secondly, we represent the diversity of retail to the outside world. We continuously gather best practices, form partnerships and published a major diversity study in January 2022.
What exactly does this diversity study include?
We asked a total of around 330 SMEs and 50 corporate groups what they are doing in terms of diversity. The responses ranged from "Diversity? I've mentioned it before in a press release" to "Diversity is part of our strategy". We highlighted this status quo in our study, "Diversity, Equity & Inclusion – How advanced is retail?".
The study also acts as a handbook and provides guidance for companies and employees. We have provided recommended actions that lead to good diversity management – from raising awareness, responsibility among top management, the definition and achievability of measurable targets, to promoting personal commitment among employees. Our diversity study shows the overall level of advancement of German corporate culture in the commerce sector.
As a particular highlight, we conducted separate interviews with Germany's three best-performing retail companies (Otto, Metro and Rewe), thereby gathering valuable tips as to what they are doing to actively promote diversity within their business.
As a diversity offensive, what do you aim to achieve in retail in the future?
Our aim is for retail companies to make diversity part of their corporate strategy. It has been scientifically proven that diverse teams are more successful. This is why we as a retail association have a major interest in promoting this issue within all corporate cultures. It's also important that retail not only supports the social transformation towards focusing on values, but also actively helps to shape this transformation. These are the interests we are pursuing.
What does diversity mean to you personally?
A very high chance that every single person can use their skills and backgrounds to perform at their best – without being limited by structural discrimination. Because unfortunately, the fact is that the more diversity characteristics a person has, the more difficult their career progression is. For example, women still submit far more applications than men before getting a job. If they are also women with an immigrant background, they submit even more applications. And if they also have a disability, they submit three times as many applications. A deplorable and unacceptable state of affairs. I would like to play an active role in removing these obstacles.
Where have you encountered diversity?
As a woman with an immigration background, I work in a professional environment that is dominated by men. Almost all our leading lobbyists are men. I've seen a great many things. That's why I joined feminist networks early on and adopt a clear stance on diversity.
My pivotal experience was a few years ago when working for another company. One day, a new colleague was appointed. He had only half as much professional experience as I did and his starting salary was several hundred euros more than mine. And I already had two years' experience of working for the company. While he had none. In that moment, I thought: OK, this is structural. It has nothing to do with "negotiating badly" anymore, but is patently structural. A reason to get involved.
Are there any diversity issues that are of current concern to Berlin's companies?
Yes. With the start of the Black Lives Matter movement, structural racism in companies became a major issue. In German commerce, we need more PoCs (People of Colour), BPoCs (Black and People of Colour) and BIPoCs (Black, Indigenous and People of Colour) in management roles. Managers are a reflection of every company's diversity culture.
In addition, we're currently seeing an increase in anti-Slavic racism. Since the start of the war in Ukraine, "supposed" Russians are being systematically marginalised. We've received more than 200 reports of insults and other illegal behaviour against citizens of Russian or largely Slavic origin.
As a talent, what can I do to promote diversity in my company?
Does your company already have a community? If so, become a member! Network with others and tackle diversity together. If your company doesn't yet have a community, find allies and make constant reference to the topic. Never tire of telling your managers that more action is required with regard to diversity.
If you witness or even experience discrimination, speak to your superior immediately and demand a rapid review by the works council, for example. Every action that you take helps the diversity process in your company.
As a specialist, how do I find a company that actively promotes diversity as part of its corporate culture?
There are many ways to do this. Take a look at the company's website! If a company actively promotes diversity, you'll find information about this there. Specifically search for various keywords such as "quotas for women" or "LGBTQIA+"! It's also worth taking a look at the management board. A diverse management board indicates that a company actively supports diversity.
You can also take a look at our study (German only), which will tell you specifically which companies actively promote diversity in the commerce sector. Another good source is the Charta der Vielfalt e.V., an association that has published a diversity charter which companies can sign. Visit the association's website to find out which companies have already signed it.
Thank you, Dara.