Berlin is a family-friendly city: Here you will find around 1,750 public playgrounds, 2,400 nurseries, a dedicated children's universe (FEZ), numerous children's and puppet theatres, children's farms, children's museums, an animal park and a zoo, parent-child cafés, play areas for children in many doctor's offices, and pushchair spaces in all means of public transport, swimming courses for senior citizens, a variety of housing options and much more.
Children and a safe family life are a priority in Berlin. Special care schemes, all-day schools and alternative education systems form the basis for a unique upbringing. As well as this, flexible working hours for parents and carers are standard with employers in Berlin.
Children and senior citizens receive discounts on many leisure activities. The Family Pass was specially created for the whole family. It offers cheaper admission to swimming pools and other leisure programmes, as well as discounts on public transport. Here's a short overview of why Berlin is a great family-friendly city:
Around 2,416 nurseries in Berlin
Multilingual nurseries and international schools
Supporting associations for nurseries and schools
District and cross-district alliances for families
A wide range of offers in parent and family education programmes
Family and youth support
Care services for a wide variety of population groups
Family-friendly care times
Entertainment and school holiday offers
Increase in family-conscious staff policies
All-round healthcare
Best infrastructure in Germany
Well-developed public transport
Senate support for age-appropriate accommodation adjustments
Communal living projects for the elderly
Extensive leisure programme for senior citizens
OUR TIP

Be it finances, health, advice or support – you will find out everything you need to know about family life on the Berlin Family Portal. Discover now!
Leisure: Offers for families in Berlin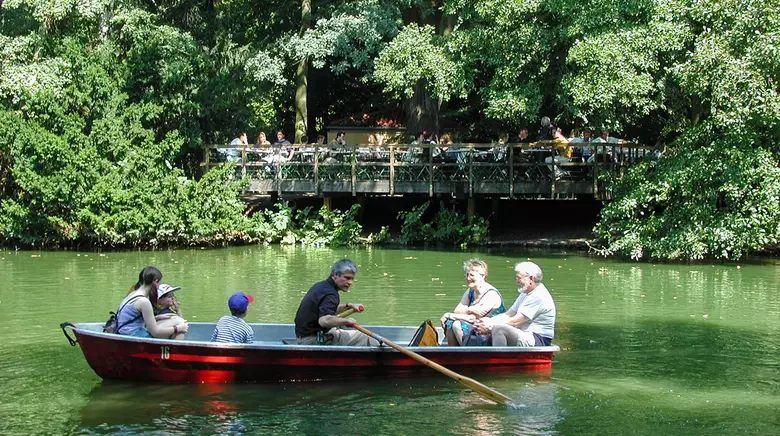 Berlin is a giant leisure and adventure park. Be it modern indoor and outdoor playgrounds, green parks, sports facilities, sports clubs, swimming pools, lakes, children's theatres, children's museums, the zoo, the animal park or parent-child cafés – in Berlin you are always spoilt for choice when it comes to leisure activities.
As the capital city, Berlin offers a varied cultural programme. The well-developed public transport system will take you wherever you need to go quickly and at a low price. The Family Pass or Super Holiday Pass offer financial relief to families in Berlin. You and your family can discover something new every day, without having to ever leave the city.
OUR TIP

The free Berlin Family Pass gives you access to around 300 family-friendly savings on family activities such as excursions, workshops, guided tours, theatre productions, Berlin's tourist attractions, sporting events and day trips. It also allows you to travel by public transport for less and gives you the chance to win great family prizes from 190 prize draws.
Schools, nurseries and life as an elderly person in Berlin