Carbon13 – the Venture Builder for the Climate Emergency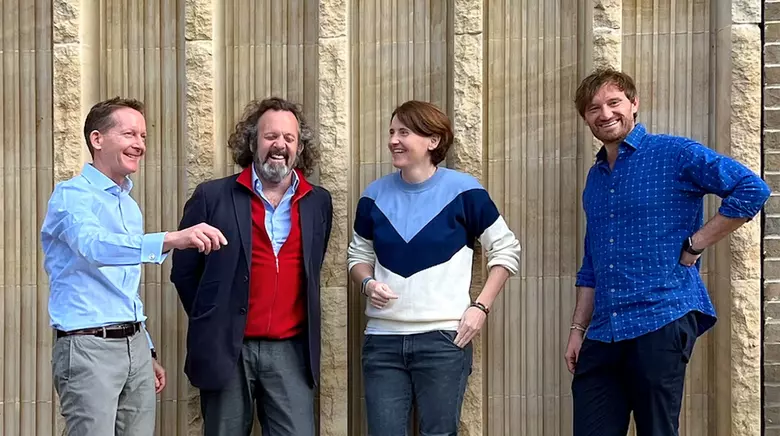 Who are you and what do you do?
Carbon13 fast-tracks founders to build scalable climatetech ventures, each with the potential of reducing CO2 emissions by 10 million tonnes a year. After four successful programme runs, Carbon13 will start in Berlin in April 2023.
What are you planning in Berlin?
In April, we will start with 70+ highly talented individuals and teams from the fields of tech, science and business and support them at all levels so that ideas quickly become impact. Central to this: the potential to reduce CO₂ and equivalents is the focus from day 1.
Who do you need?
We are looking for talent who either have experience of entrepreneurship or are brave enough to gain that experience with us. We are looking for potential (co)founders in four areas:

Technical Founders (Science/Engineering) (25% of cohort)
You are likely a scientist, an engineer, or someone with specialist technical knowledge relating to one of the CO₂e emitting sectors. You'll be highly motivated to work on the biggest problems of Net Zero or carbon removal, and see entrepreneurship as your chance to build something significant. You may already be working on a prototype or IP, or wish to apply your skillset to the biggest challenges in decarbonisation or carbon capture. In a venture, you will likely be the CTO, responsible for leading the development of the technology to at least proof of concept stage.
Technical Founders (Software, Data & ML) (25% of cohort)
This founder type is for software developers, data scientists, and/or AI/ML specialists. You may be relatively new to the Net Zero space but now relish the challenge of using your skills to reduce emissions and save the climate. You are not expected to have an idea and may be more interested in teaming up with a commercial or hard tech founder who's bringing their own idea or expertise in a particular sector. Your age and experience are less important than your ability. In a founding team, you may take a CTO role, or a role similar to a Chief Data Officer or Chief Information Officer - leveraging the potential for data analysis, software, intelligent automation, and machine learning.

Commercial Founders (35% of cohort)
You have eight or more years post-Bachelors experience, either as a serial entrepreneur/in startups, or if you've gained your experience in industry, it will likely be in one of our "carbon emitting sectors". You will be responsible for building the critical relationships the venture needs, and for leading the building of the execution team.

Venture Catalyst Founders (15% of cohort)
You have strong expertise and/or social capital in one of our target industries (energy, transport, buildings, agri/food, manufacturing), a strong skillset in startups (sales, product management, design), or a deep background in sustainability. We sometimes call these our "wild card founders"- if you are an extraordinary talent that doesn't fit one of the other categories, this is where you fit.

2023 is arguably the best year ever to launch a startup in the climatetech sector. We help you on all levels. Together we can have an amazing impact, fast. Applications are open till February 26.
Carbon13 in facts & figures
Industry: Climate Tech
Locations: Cambridge & Berlin
Number of employees: 19
Number of nations in the team: 6
Company language: English
Benefits: World-class support at all levels to shape ideas and transform them into massive climate impact.